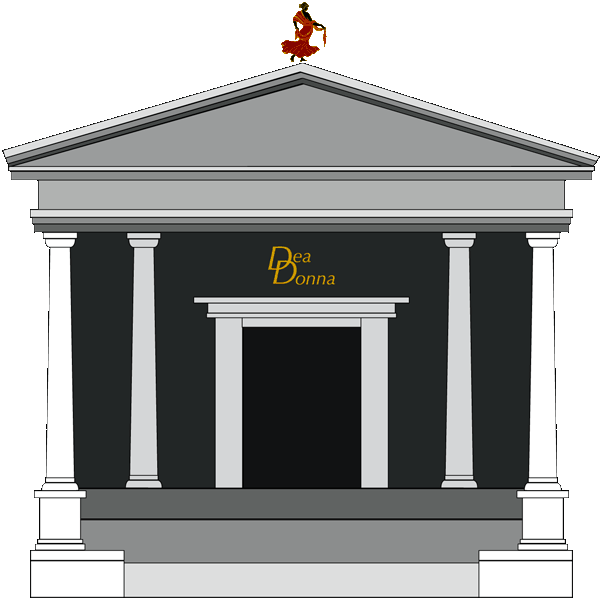 Like Chanel or Versace the Dea Donna line shown at haute couture fashion shows
where there is enough room for large, elaborate displays such as the 2008/2009
Chanel display featuring a two-story carousal with live models. The Dea Donna
display is meant to be a replica of a Greek/Roman temple with the logo figurine
at the peak, in place of the temple god or goddess. Inside models made up to
look like statues would model the dresses. Later a smaller copy of the display
can translate to larger stores such as Saks Fifth Avenue or Harrods of London.
The models would be replaced with mannequins, styled after Greek and Roman
statues, to continue the theme from the show.
Click on the pictures to see larger versions.
Clicking a picture will open a new window.