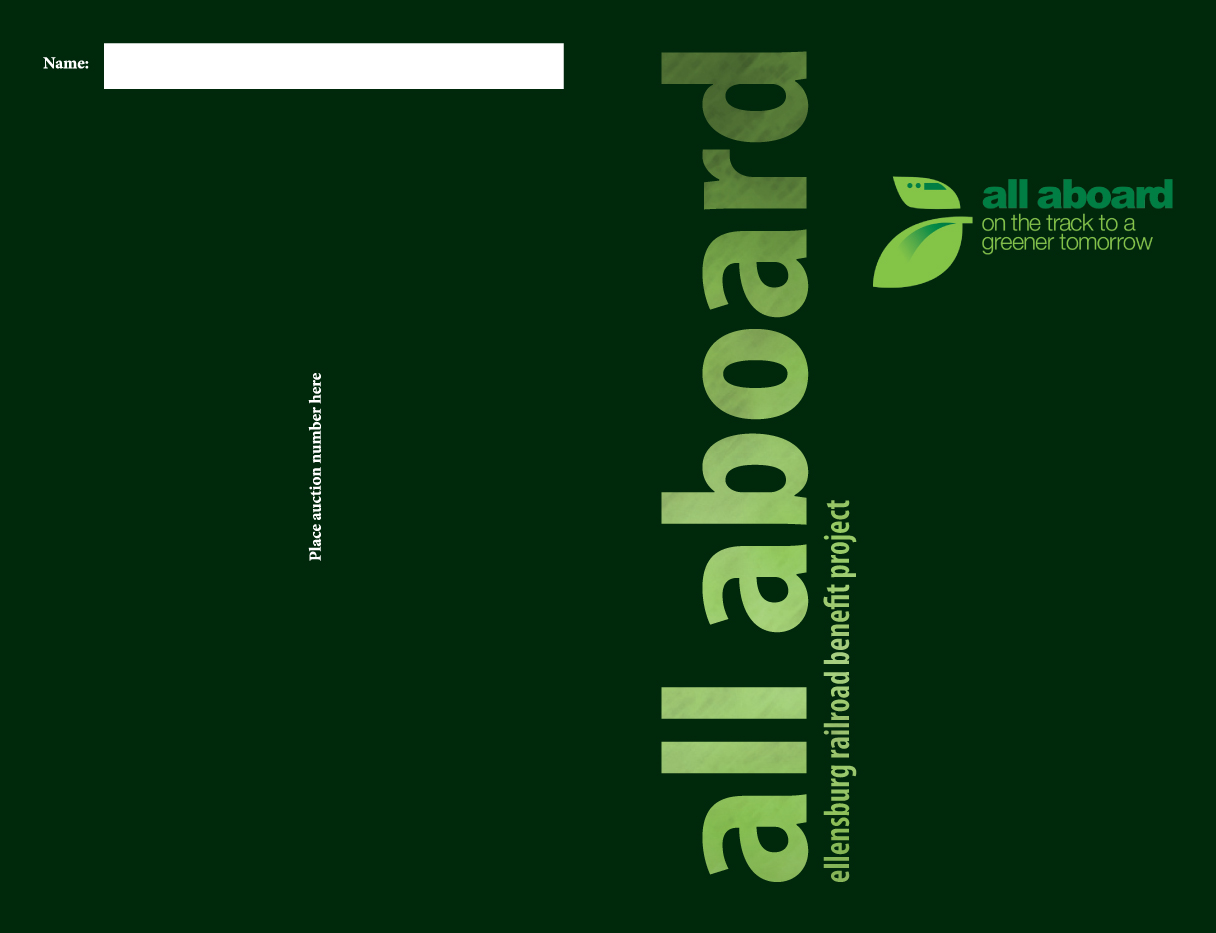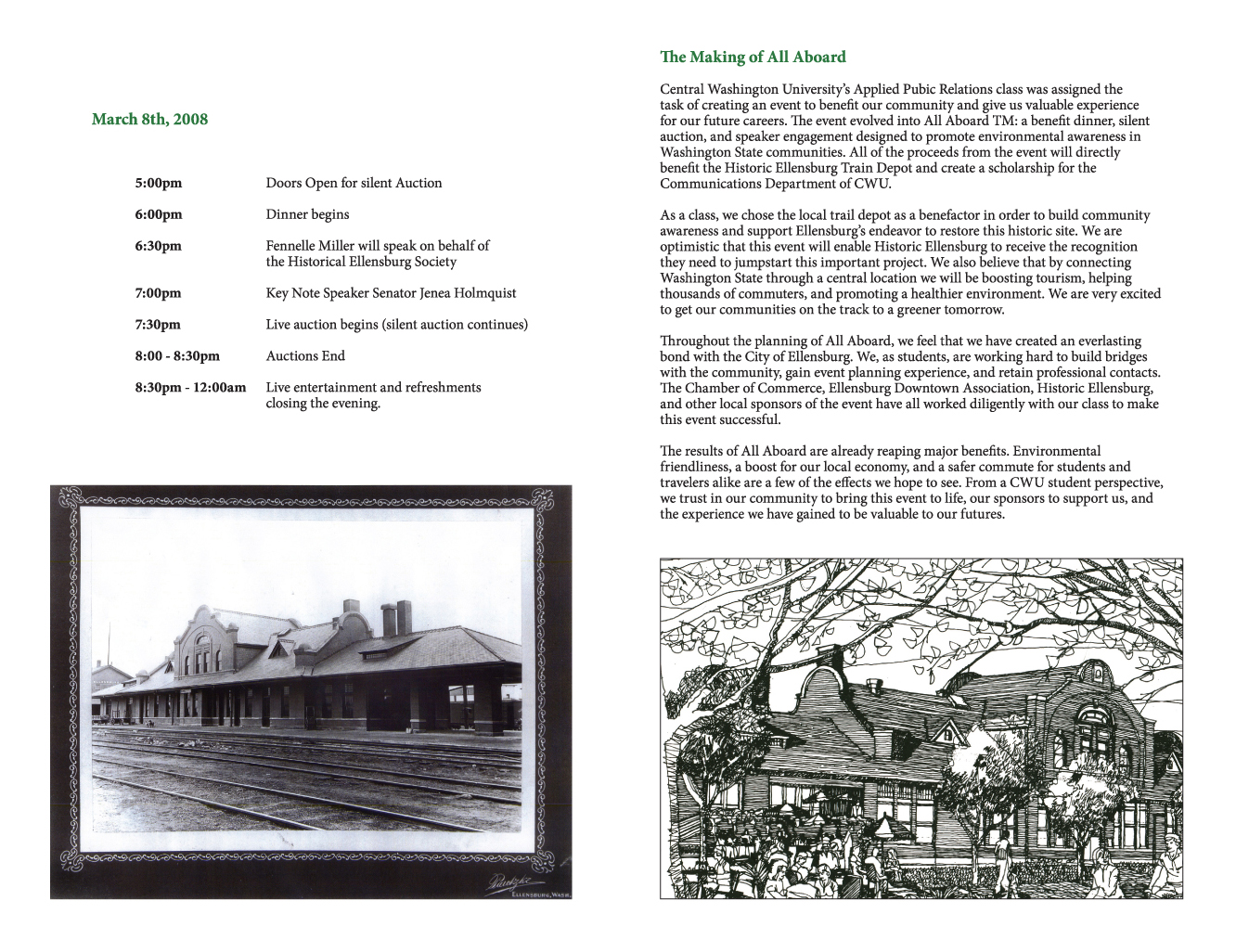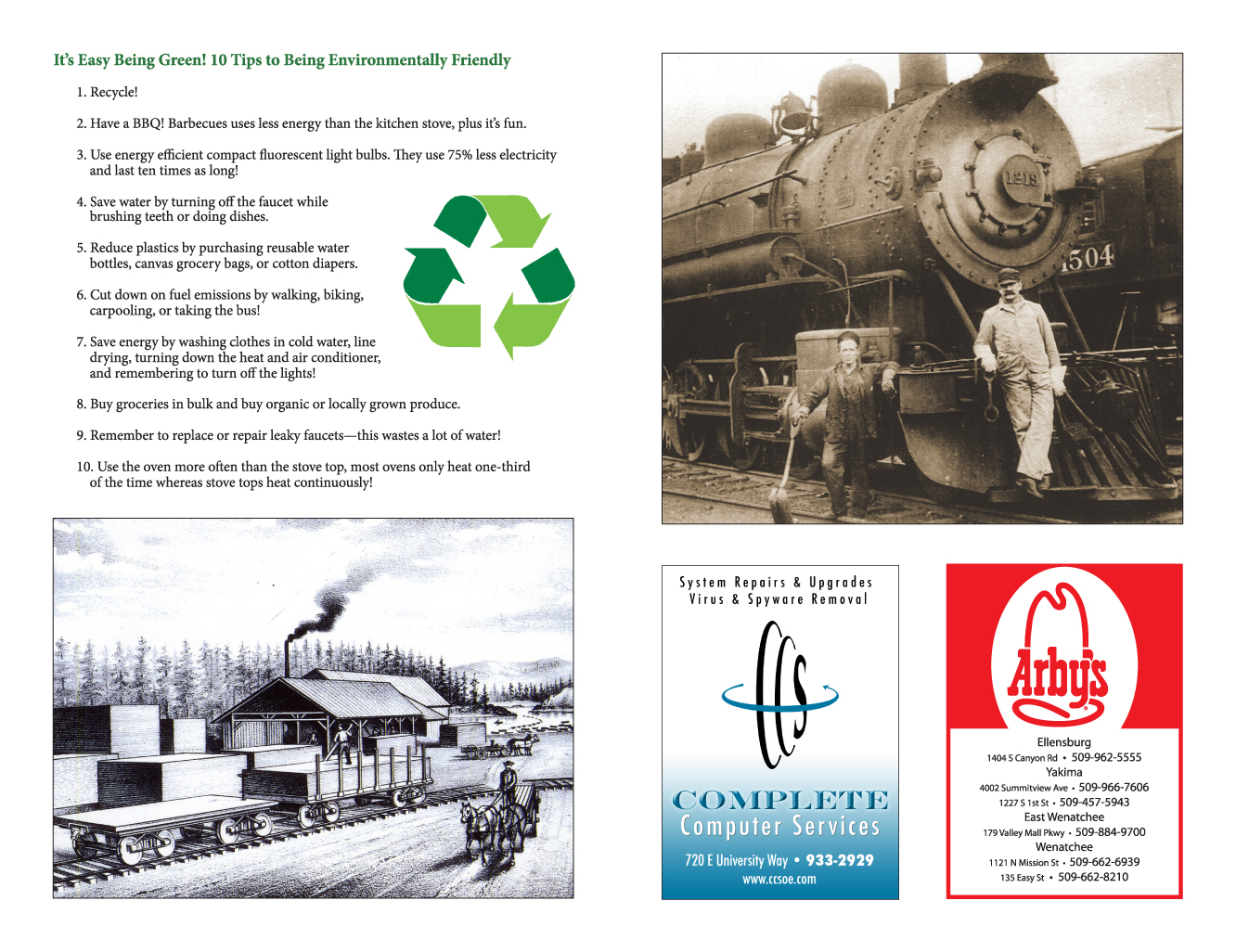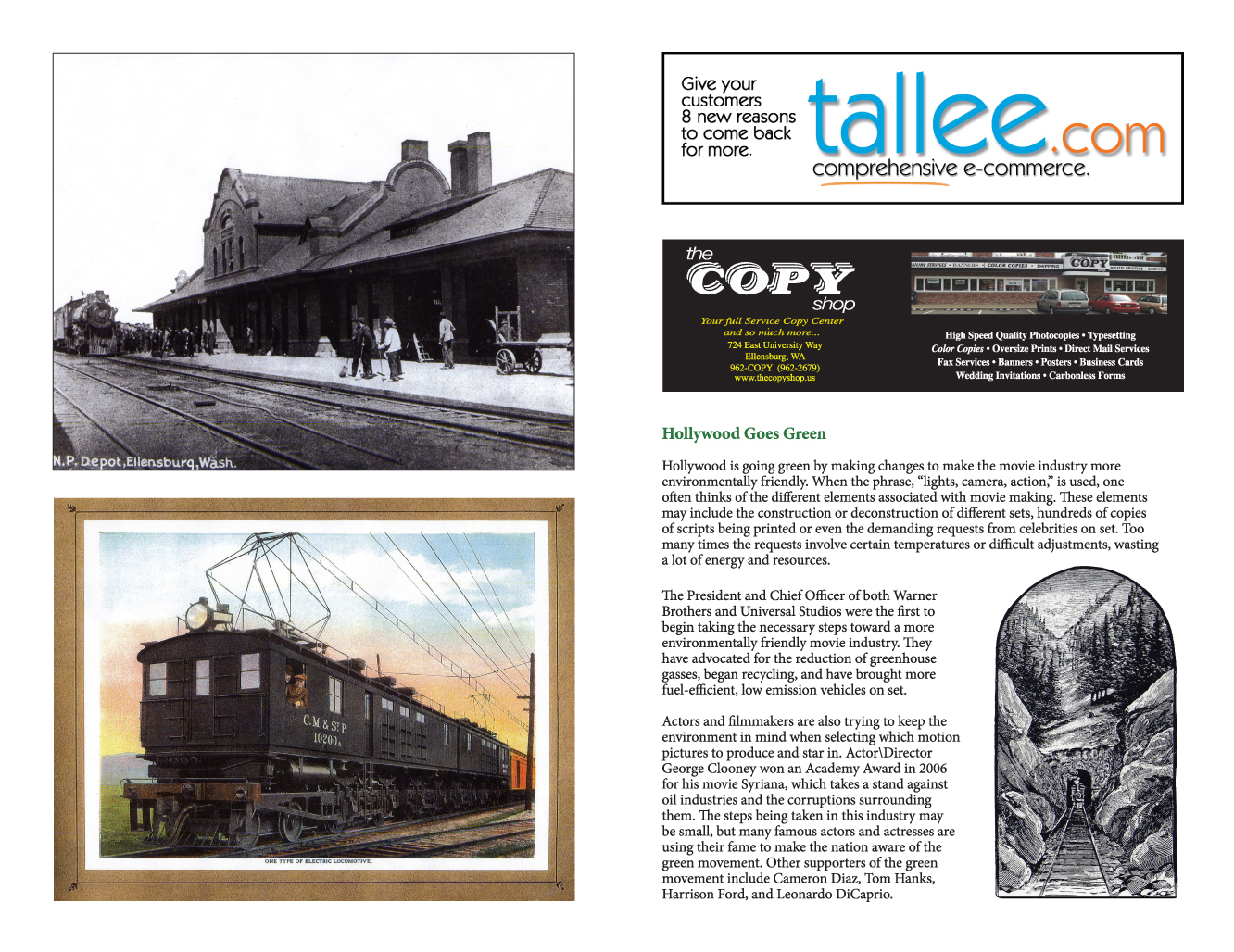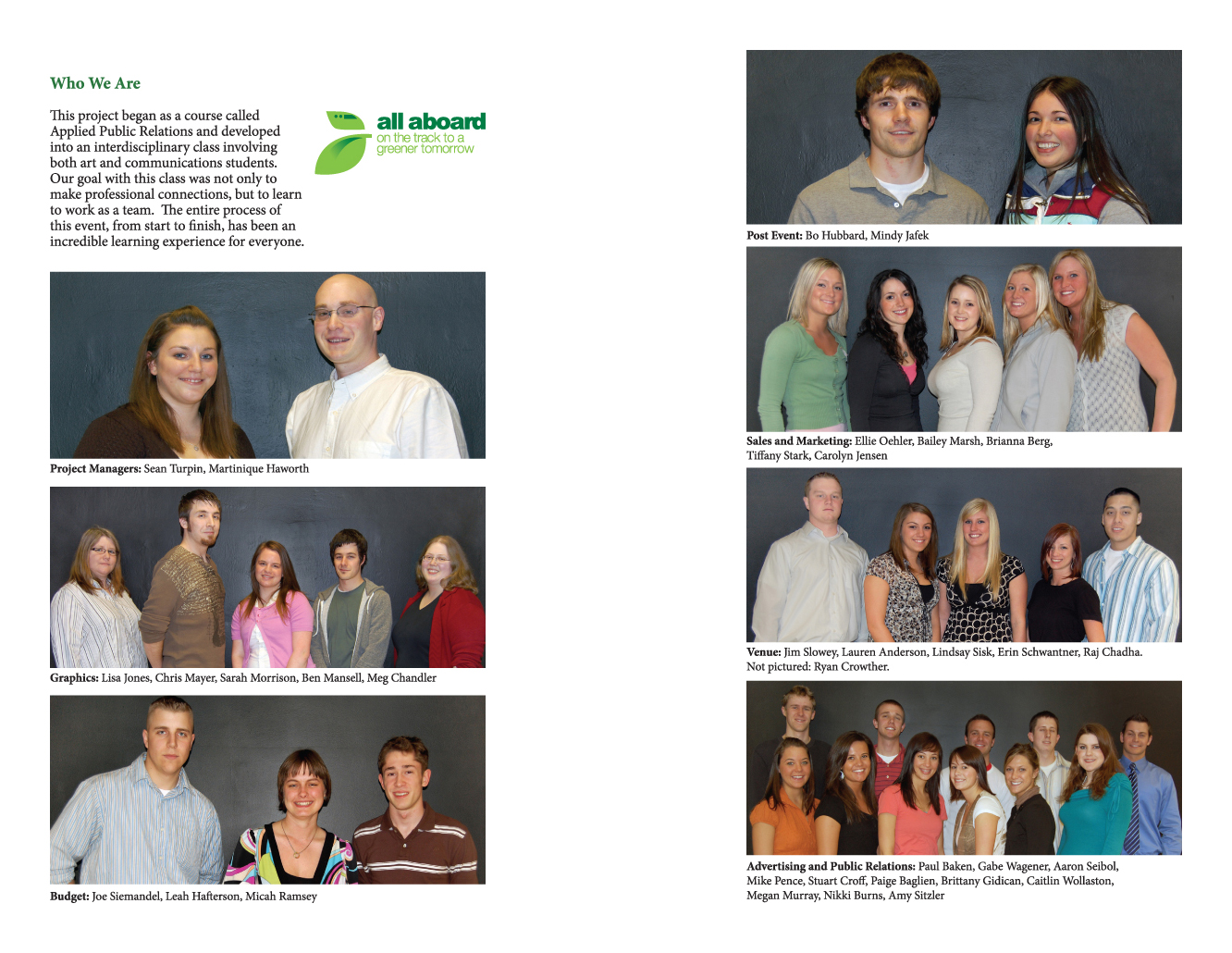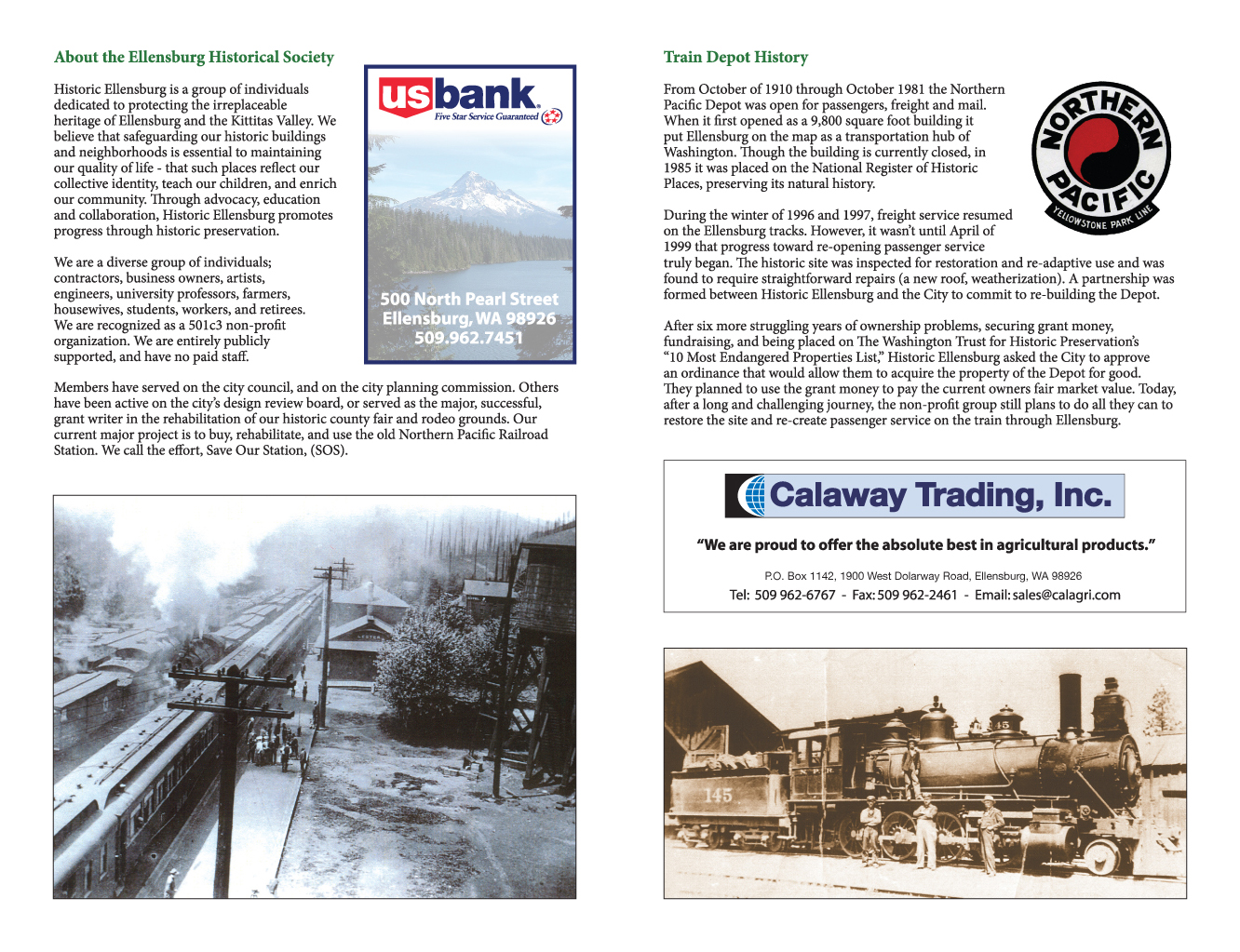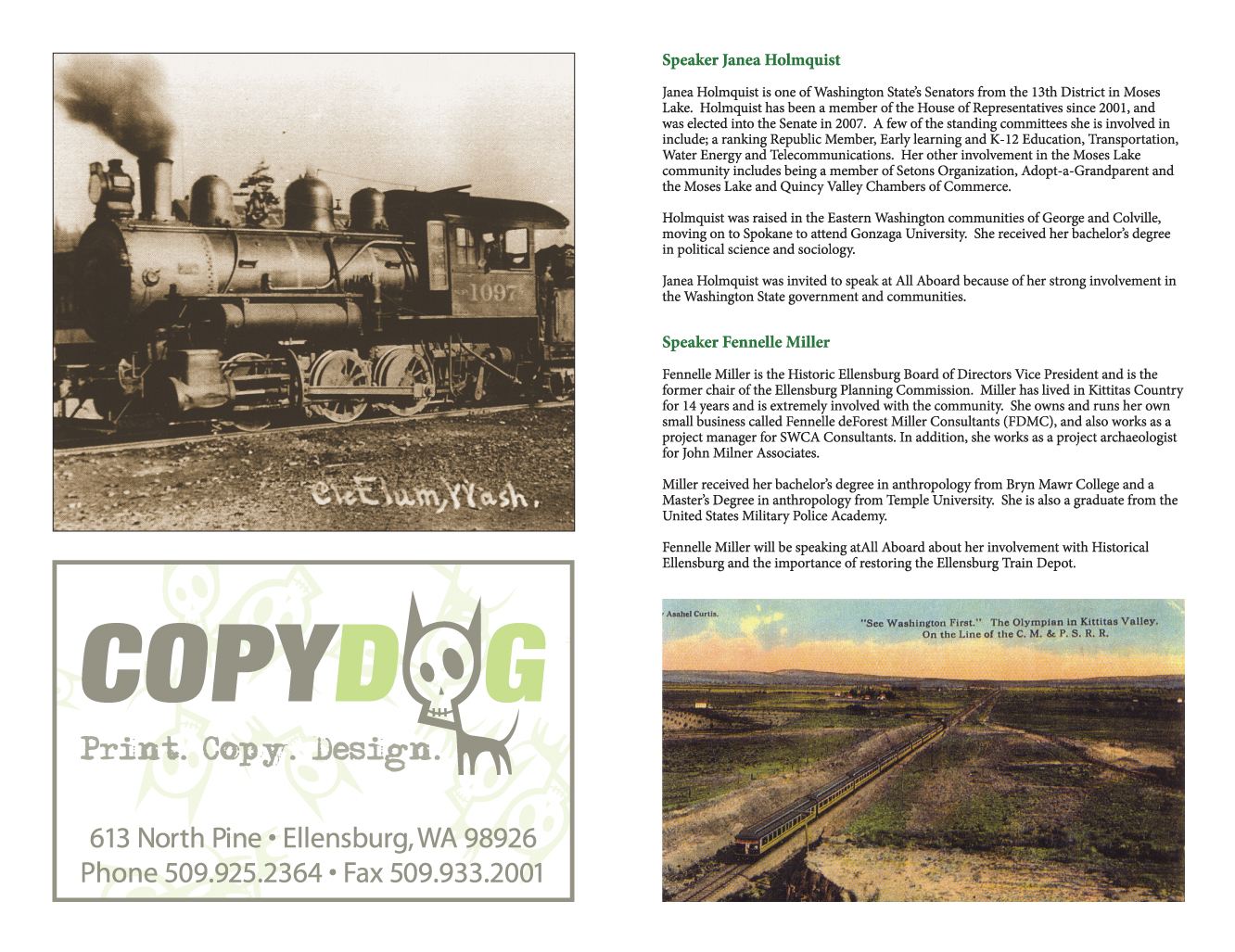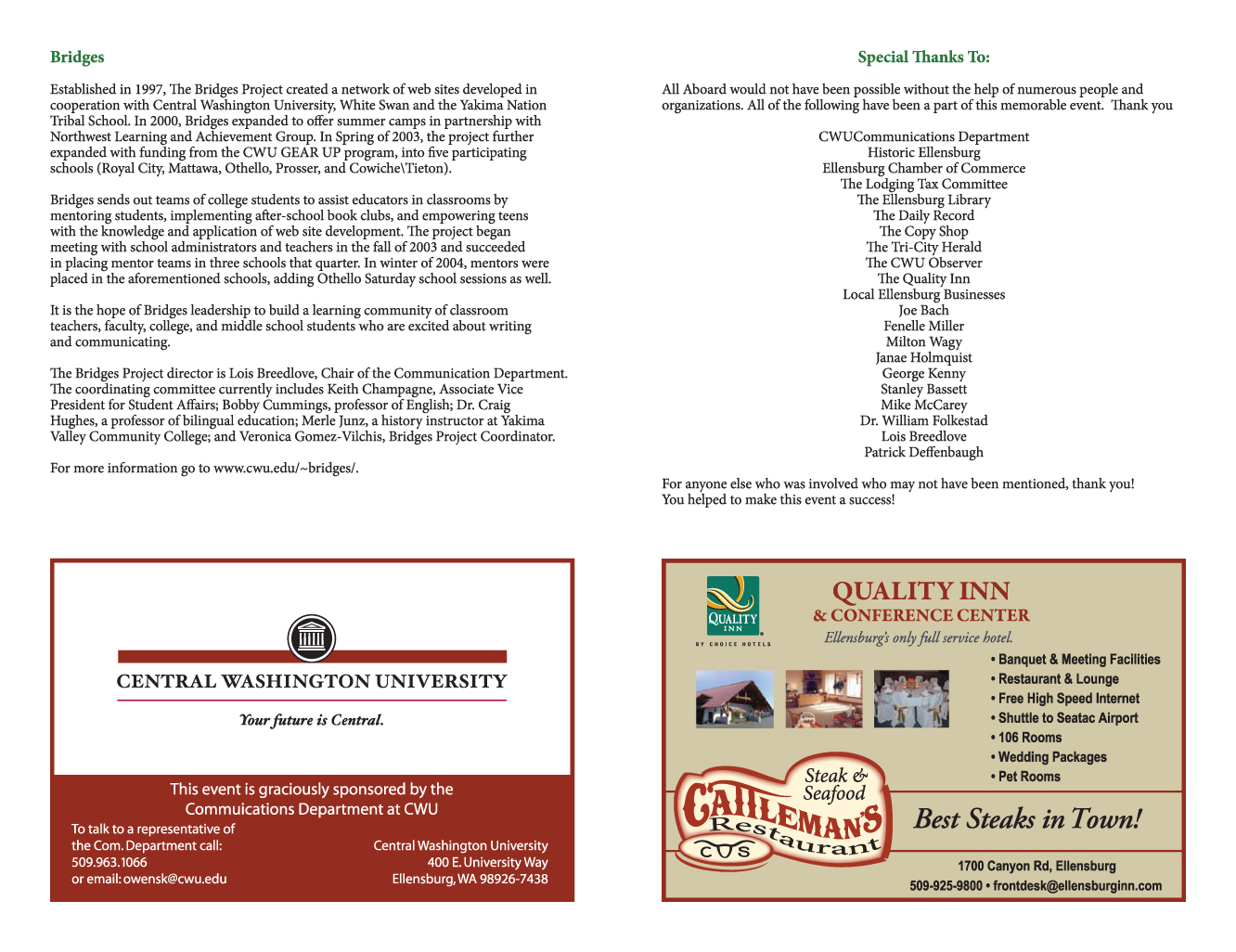 This was the program created for an event called All Aboard, the purpose of
which was to promote the Go Green movement while raising money to save
and restore the historic Ellensburg Train Depot. We had 6 weeks, no money, 34 communications majors, and 3 graphic design majors. The work was split up and
we all had a part to play. Mine was the creation of the program which was printed
and distributed at the event.
In the end we raised about $10,000. After expenses, $5,000 was donated to the Ellensburg, WA Historical Society.
All Aboard was technically a class project but with real-world application.
Click on the thumbnails to see larger versions.
Clicking a thumbnail will open a new window.