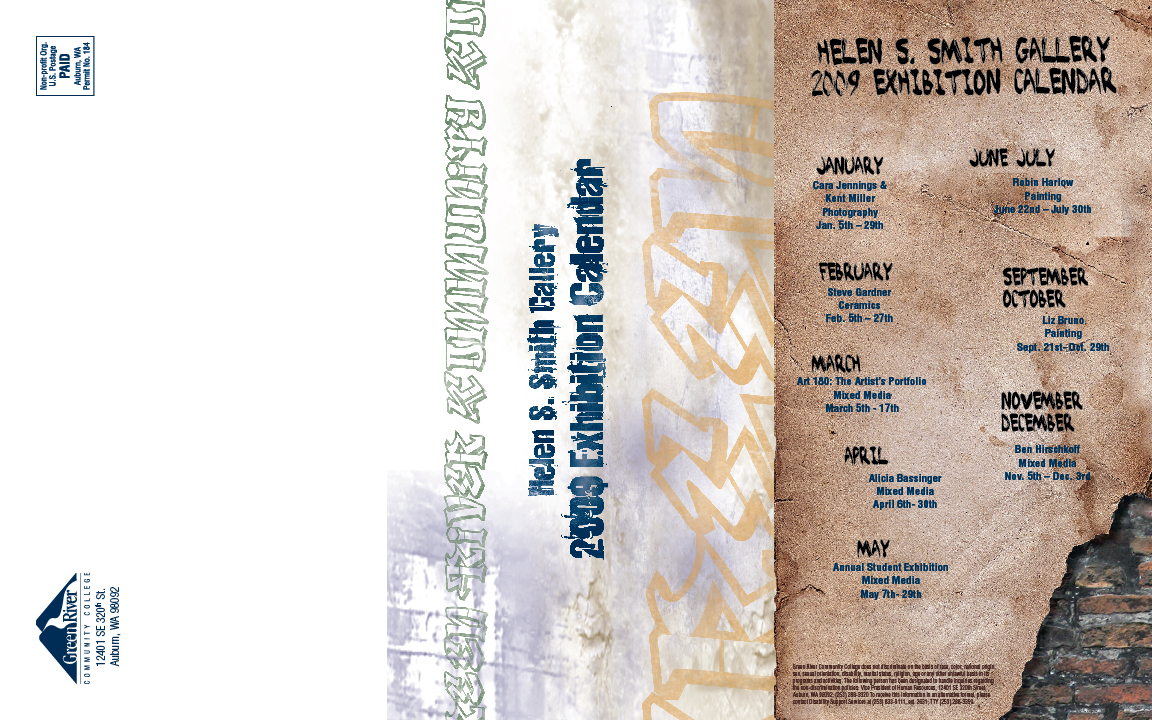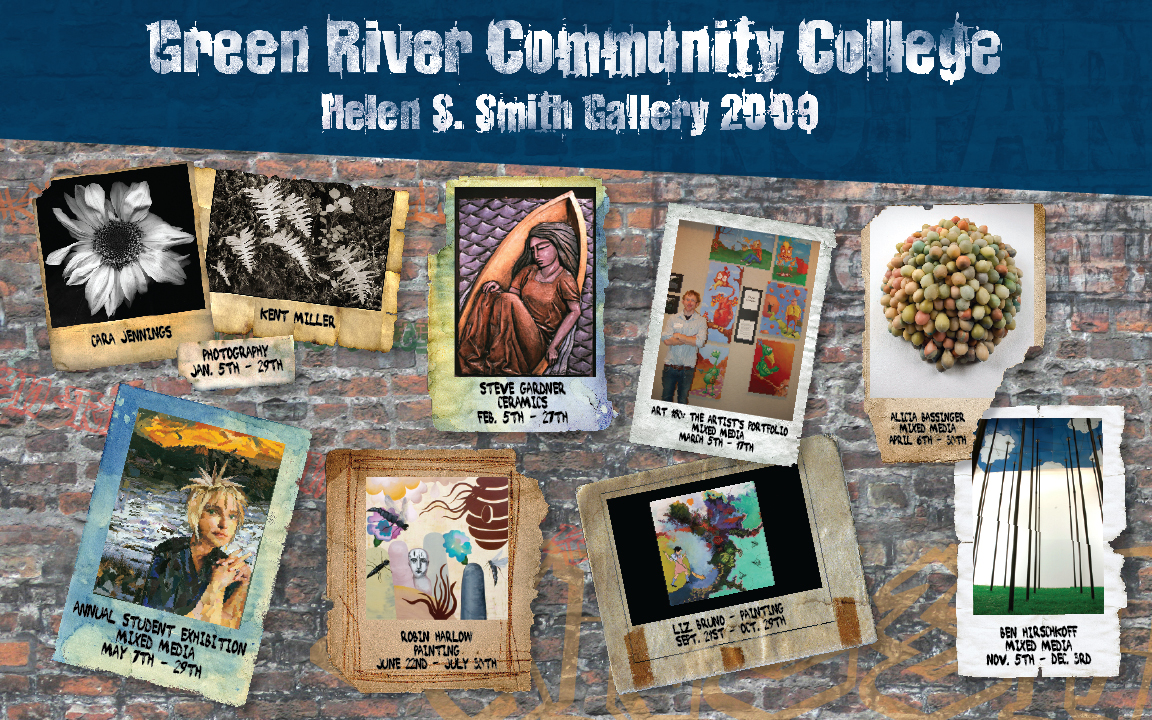 The Helen S. Smith Gallery is the on campus art gallery at Green River Community College (GRCC). The project was to create the calendar of upcoming exhibits for
the year 2009, displaying a list on one side and the art on the other.
Other than that I was given almost entirely free reign. When I met with the client,
he gave me past copies of the calendar but seemed to feel rather unenthusiastic
about the project that year. Following the past samples I did one abstract rough and one more formal one. Then I launched into the third, and much wilder one, based on graffiti art, which was an idea I'd had in my head since I'd seen the colorful and abstract art that was to be displayed that year. When the client arrived to review the rough drafts, he skimmed over the first two but when he saw the third he lit up and said, "Cool!" He was so excited to run back and show the rest of the art department,
all of whom also reacted very strongly to the idea of the graffiti art wall as the gallery calendar. They were so excited in fact that they actually raised their budget limit so
that they could have the piece print in 4 color, which had never been done before. It was refreshing to have people take such an interest and when the calendar came
out it generated interest both in itself and in the gallery.
The project was created for Green River Community College, Auburn, WA. The final project was a 10" x 16" tri-fold mailer done in 4-color process.
Click on the thumbnails to see larger versions.
Clicking a thumbnail will open a new window.